Thank you for your interest in Red Racks Thrift Stores.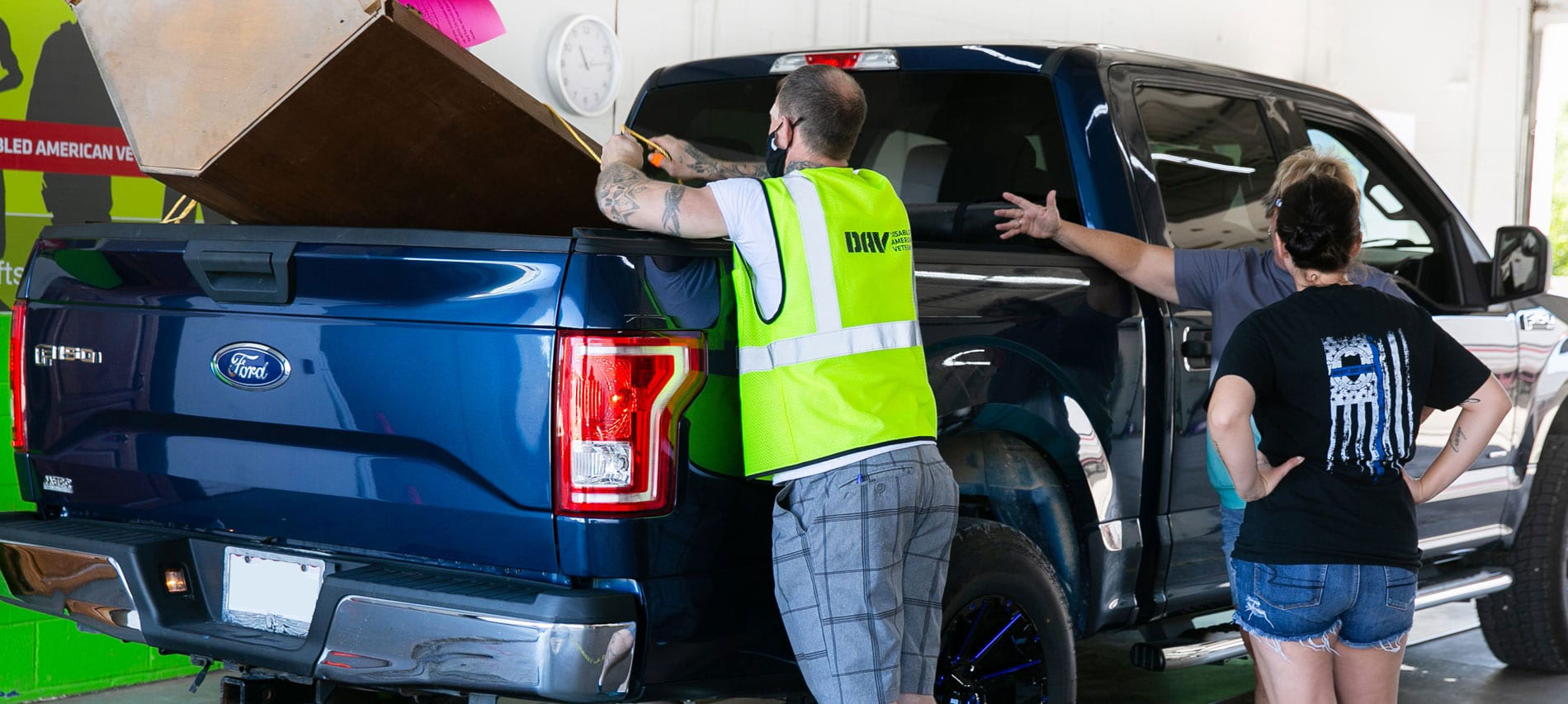 In addition to providing funding for Disabled American Veterans of Missouri, unsold items from our stores are recycled or shipped to people in impoverished countries all over the world.
Our team members enjoy a rewarding company culture, competitive pay, paid vacation, paid personal days, paid holidays, group medical/dental/vision insurance, accident insurance, their birthday off with pay, short term disability and an employee discount in all our stores. We regularly promote team members from within the company and provide internal management training. And, because we have multiple locations, there are plenty of opportunities for development and career advancement.
How to become a team member
At Red Racks, we are always taking applications for great team members. Openings are based on individual store needs, so please be sure to stop by and discuss openings with store managers. We will also update this page with any open interview events.
Joining the Red Racks team provides a great opportunity to get experience in retail and customer service, and an awesome addition to your resume, especially for those interested in pursuing other opportunities in the resale industry.
There are three ways to apply for positions:
Stop by any Red Racks Thrift Store and ask for an application. Fill it out and speak with a member of management.

Print off

our online application and take it to your favorite Red Racks location and speak with a member of management.

Search current jobs here.

Text THRIFT to 22100 to apply.
*NOTE: AVAILABLE POSITIONS CHANGE FREQUENTLY AND ARE DIFFERENT AT EACH LOCATION. PLEASE CONFIRM OPEN POSITIONS WITH A MEMBER OF MANAGEMENT WHEN DROPPING OFF YOUR APPLICATION. WE CANNOT GUARANTEE OR HOLD POSITIONS.
What we do, how we do it, and the people who we do it with is what matters.
Meet some of those people who make Red Racks special: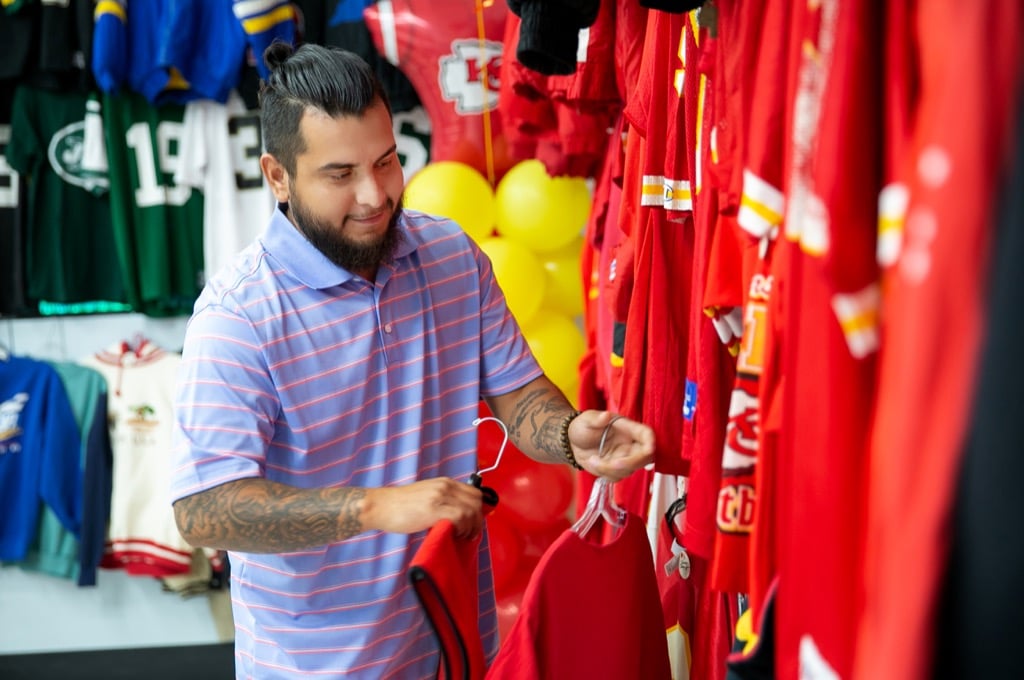 Meet Salvador
Salvador has brought his passion and stellar work ethic to Team Thrift since 2007 and has grown along with Team Thrift for half of his life! He started his career as a cashier helping build our community one checkout at a time. Since then Sal has achieved the title of youngest store manager, youngest district manager and has contributed his talents to nine different locations. He has helped us develop a strong foundation within our communities by engaging and relating with our incredible guests, donors and employees alike.
Sal loves the variety of working thrift – no two days are ever the same. From discovering a donated original WWI uniform and displaying unique vintage items, to team building and training new individuals – every day is an adventure at Team Thrift.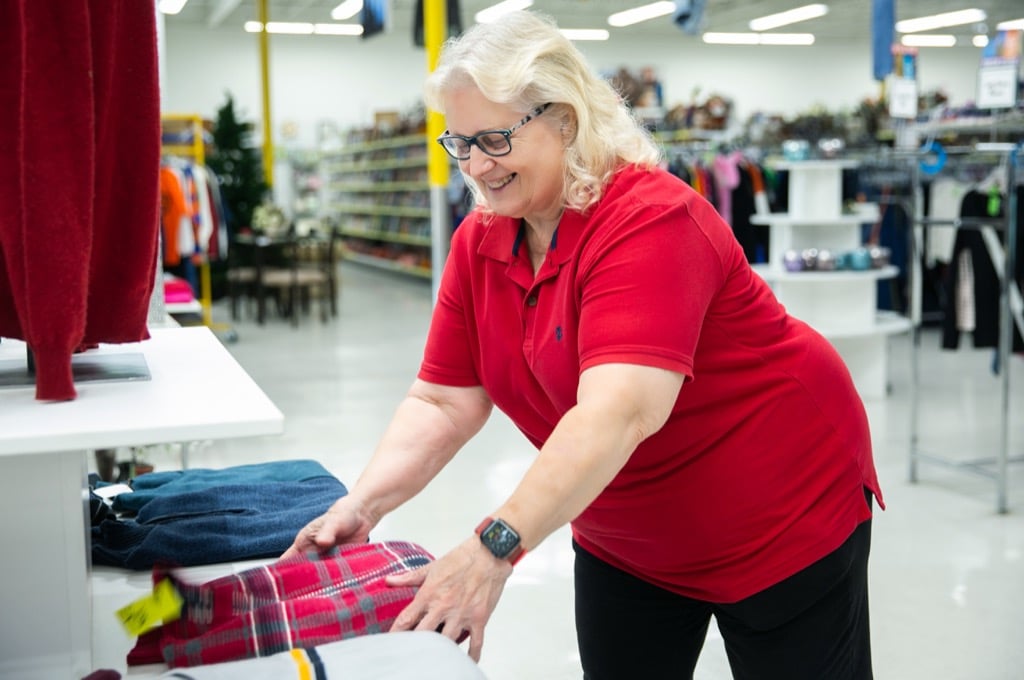 Meet Carol
Carol has been dedicated to the success of Red Racks since 2002. The fast pace, team camaraderie, generous donors and fun customers keep her motivated and excited to come to work.
Carol's desire to serve our Disabled American Veterans keeps her passion for thrift strong and she enjoys the sense of purpose that comes from giving back to those who gave so much for our freedom. She also enjoys the the thrill of finding something donated and finding the value in it. From healthcare to holidays and so many growth opportunities Carol can't imagine a more fulfilling, well-rounded career.